Work on your business while we handle your accounting through the use of secured accounting software. Our outsourced accounting service grant an accounting department experience for small businesses. An accounting department handles the day-to-day transaction coding, accounts payable, accounts receivable, payroll, management financial reporting and many other services. 
Location profit, Payroll cost by department, real COGS, Prime Cost, weekly sales report. We can work to consolidate your data, if you have your sales on one software and your costs on another we can help get data for your report. If you use Aloha, Square or Toast for Restaurant and Quickbooks or R365 for Accounting We can help you make sense of it.
Is your business to small to have an H.R. department? Do you need help preventing or detecting fraud? A CFO/Controller would be responsible of the day to day operations of a business
As an experienced CFO we can help you with:
Interviewing, hiring and terminating. Internal controls needed to comply with the DOL law.
Accurate HR files requirements
Controls to prevent and minimize miss appropriation of business assets.
Report reliability
Business planning
And other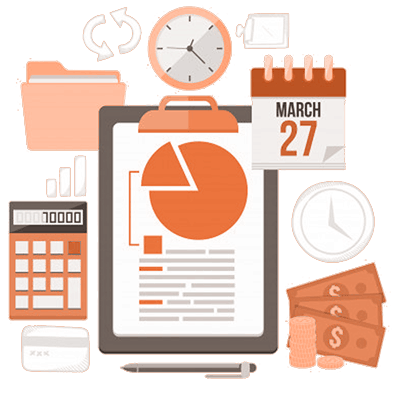 At David H. Tamez CPA, our highly experienced tax accountants focus entirely on tax planning and preparation. We are committed to continually upgrading our technology and processes to gain efficiency. You can be confident that your tax returns are expertly prepared and provided to you in a timely manner.
Corporate & Partnership Tax Services
Corporate tax issues can be complicated, especially with the ever-changing legislative landscape. To cut through the complexity, we proactively examine legislative changes to determine how they will impact our corporate clients. We also partner with our clients and encourage them to contact us before making large-scale decisions, to consider potential economic and tax consequences. We're on your side, looking out for your best interests.
Restaurant Business Accounting
Restaurant bookkeeping can be a tedious and time consuming activity. Time the majority of restaurant owners do not have. At The CFO Rgv we offer industry specific Accounting for restaurants of all sizes and styles. Our restaurant accounting services are tailored to the individual type of restaurant, coffee shop, taqueria, smoothie bar and Meal Prep Delivery
Restaurant Site Assessment
Our Restaurant Site Assessment is a detailed operational and financial practices review that helps restauranteurs identify and prevent potential fraud, theft, and loss. Our experienced specialists will conduct a thorough inspection of your operation and the current employee practices and then compile a comprehensive actionable report. We will sit down and review our findings and recommendations.