accounting & tax services
Invest your time and efforts on running your business. Leave the accounting, reporting and H.R. to me.
From start-ups to established enterprises, businesses rely on accurate and insightful financial information in order to maintain profitability and capitalize on new opportunities. David H. Tamez C.P.A. accounting services steer you closer to these goals with accurate record-keeping and reporting as well as support on financial issues such as initial accounting system setup, cost-containment, tax planning, investments, and employee benefit and profit-sharing plans.
Outsourcing CFO services gives you the ability to get the guidance you need on developing plans that will make your company profitable and provide you with financial management leadership without having to pay a full-time salary and benefits.
Whether you are a small start-up company or a medium-sized company seeking guidance, you can have full confidence that we will use our high-level skills to advance your company's financial plan and give you the kind of financial management that you thought you could not afford without hiring a full-time CFO.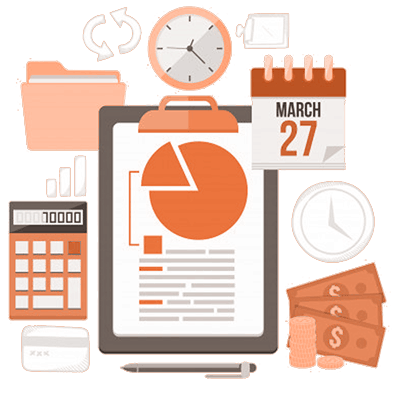 At David H. Tamez C.P.A., we guide our clients through a full range of tax planning and preparation decisions with strategies that minimize your tax liabilities, maximize your cash flow and keep you on track to your financial goals. Our expertise, experience, analysis and thorough research allow us to optimize financial opportunities to be found in existing as well as recently altered tax laws. We are knowledgeable and up to date on the tax laws and can make sense of your receipts, bills and notices.
Restaurant Business Accounting
Restaurant bookkeeping can be a tedious and time consuming activity. Time the majority of restaurant owners do not have. At The CFO Rgv we offer industry specific Accounting for restaurants of all sizes and styles. Our restaurant accounting services are tailored to the individual type of restaurant, coffee shop, taqueria, smoothie bar and Meal Prep Delivery.
Financial Planning & Analysis